Who are the Eastern Lions Kart Club?
The Eastern Lions Kart Club was established in 1961 and the original track was located at Humevale near Whittlesea. Currently the membership consists of approximately 160 karters and their families predominantly from the northern and north eastern suburbs of Melbourne. We also have a growing regional membership. Eastern Lions Kart Club is incorporated and is governed by a committee of volunteer club members.
The previous site at Whittlesea was outgrown in terms of track and surroundings. The need to move to a bigger location and longer track became apparent in 1989, and a number of sites were evaluated. The opportunity to purchase 72 acres of land at Puckapunyal was ideal for the club's future requirements. The size of the land, zoning, proximity to facilities in Seymour and it's geographical location in Victoria all made the location an excellent venue for a kart track.
Located only eight kilometres from Seymour, accommodation is readily available for track meets. Karters can also travel to Kilmore, Nagambie or Broadford as alternatives. These local communities benefit from the club. with fuel supplies and other amenities close by.
ELKC is proudly apart of Australian Karting, the Australian Karting Association. Find out more by clicking the logo below.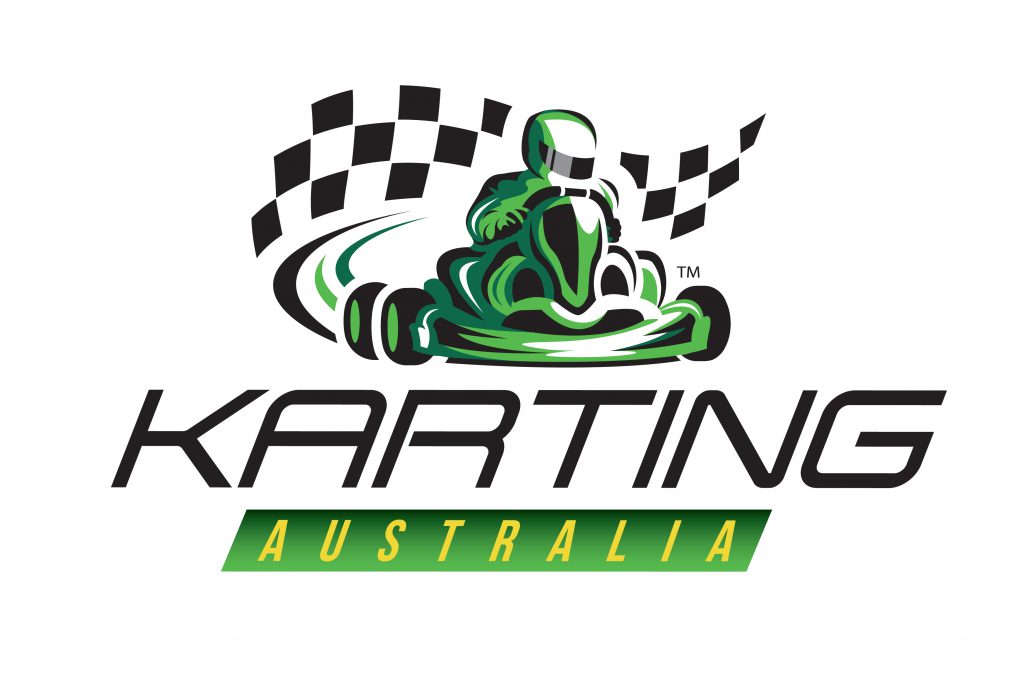 Track Access and Guidelines
The racing complex is available to members most days between 9 am to 5 pm.  Wednesdays, ANZAC Day, Mother's Day, Christmas Day and New Year's Day are classified as Noise Free days and no practice is available on these days as per Council Permit. Karter's breaching the Council Regulations may be fined for breach of contract and/or club memberships withdrawn.
To use the ELKC Racing Complex you must be a financial member of ELKC, hold a current Karting Australia/CAMS licence and observe the ELKC rules and regulations.
ELKC MEMBERSHIP
To get your kart on track you must be a member of the Easter Lions Kart Club and have a Karting Australia licence.
Download the membership application form HERE
HOW DO I JOIN
Eastern Lion Kart Club memberships and Karting Australia licence's are done online HERE.
Please Note: if you are just renewing your licence, make sure you have a current membership with ELKC.
All memberships must be renewed online through the Karting Australia licence system. The online
licence procedure will not process your licence if you are not a current ­financial member of any club.
You are required to renew your licence 4 weeks prior to your licence expiring. This will give you a chance to sort your licence out if there are any issues arising from the online process.
For all membership enquiries call our secretary Cherie Paragreen 0409 655 207 or email [email protected]
KA online licence system - Click Here
ELKC MEMBERSHIP FEES
Family
$260.00
Senior
$220.00
Junior
$155.00
Vintage
$130.00
Social
$90.00
Gate key $20.00 (new members only)
All the above Fees are in addition to Karting Australia Licence Fees